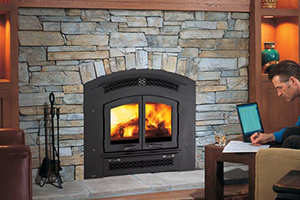 Best in the business
With 30 years in the business and yearly attendance of continuing education, I stay up on the latest and greatest ways to make your home safe and warm and stay up on the newest products and codes to install them.
Reasons why to choose you?
We are a Mom and Pop shop. Marsha runs the store and Dan does all the service, chimney cleaning, inspections, estimates and installs. We do not use subcontractors. It's a pleasure to run into our customers at a grocery store or restaurant. Our four legged child (dog) Bailey will greet you at the door.
Mom and Pop attention
Continuing education
Over 30 years in business
Certified Chimney Sweep
Oregon Chimney Sweeps Association
Certifications
We are certified through the Oregon Chimney Sweep Association. (OCSA) OCSA is a member of the National Chimney Sweep Association. A certified chimney sweep must recertify every year which allows them to clean and inspect chimneys in day cares and nursing homes. We have been certified since 1996.
Testimonials